Office Parties & Workplace Catering
play_arrow Energize Your Office or Work Party with a Detroit Food Truck
Hassle-Free Delicious Food is Just a Click Away
Be thrilled at how easy it is to have fresh gourmet cuisine cooked right on site at your workplace lunch or celebration. Whether it's for 25 or 250, you'll have a menu for all tastes, including vegetarian and special diet selections. Your biggest worry will be how to deal with all your crew members thanking you.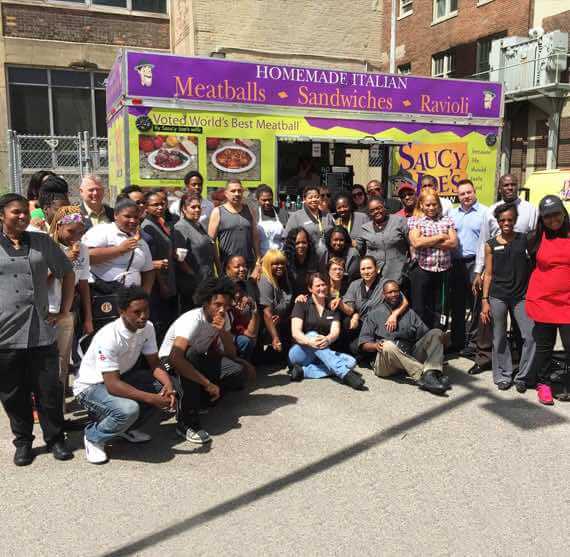 ---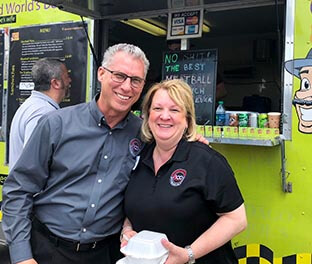 play_arrow Hire a Workplace Catering Expert
Trust a leading food truck in Metro Detroit to make your office party or employee lunch the big topic at the water cooler. Book Saucy Joe's Italian Food Truck or Good Vibrations Gelato Ice Cream Truck for:
Staff Appreciation Day
Faculty Lunches
Holiday Parties
Department Meetings
---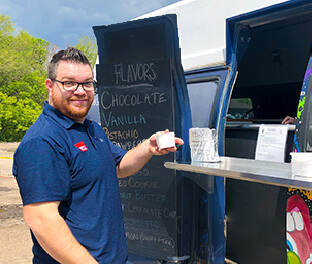 play_arrow Boost Your Staff Morale
Nothing says "I appreciate you" like serving Saucy Joe's Gourmet Italian food and Gelato. Whether it's a full meal or a mid-afternoon summer frozen treat to say "thank you," our food and gelato trucks will have your team begging to work longer hours.
---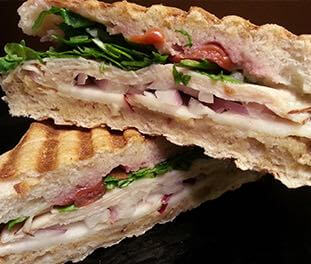 play_arrow Scrap the Crap. Savor the Flavor (& Fun).
Bring in healthier, more flavorful options for your crew by having "Food Truck Day" at the office. It's perfect for offices without a cafeteria. Your staff is going to love it.
---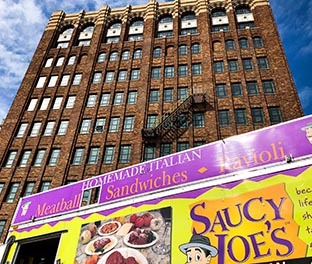 play_arrow Be Prepared For a Larger Crowd
When it comes to the Christmas party or family day, you never know how many will show. Be ready for any turnout with our mobile kitchen at your event, churning out great meals as they're ordered. It's an ideal way to delight not only your personnel, but their family members.
More About Food Truck Catering
Catering Pricing and Packages
---
When you book Saucy Joe's for workplace catering, you're hiring the best food trucks in Detroit, Ann Arbor, and throughout Southeast Michigan. Rent a food truck for your office party catering today!