Auburn Hills's #1 Choice for Italian Catering
Gourmet Italian Food Made With Fresh & Delicious Ingredients!
Saucy Joe's is Auburn Hills's source for the best Italian catering, offering customized menus using fresh, handmade ingredients and catering styles for all kinds of events. Our catering menu includes a larger selection that is mostly for traditional catering with trays, whether the food is dropped off or if we stay on as a full-service buffet. From gourmet street food, to event catering, to retail store products, Saucy Joe's goal is to make the most awesome handcrafted pasta sauces in the world, complement them with fantastic homemade Italian foods, then sprinkle a bit of fun on top.
Our team has over six years of catering experience by food truck and traditional setups. Our trucks are fully licensed, fully operational mobile commercial kitchens, able to cook up a storm at events, lunches, functions, parties...you name it. Whether you're looking to make a splash at your next event by renting one of our food trucks or just looking for traditional style catering, we can satisfy your needs and meet your budget. At the end of the day, Saucy Joe's philosophy is to make eating a great tasting meal part of your lifestyle, whether at lunch, at home, on the go, or at your next event!
Hire Auburn Hills's Best Food Truck for Your Next Event!
The best Italian food in Detroit!
Catering styles for all venues & budgets
Customized menus using fresh, handmade ingredients
Auburn Hills Catering Services -- Italian Catering for Any Type of Event!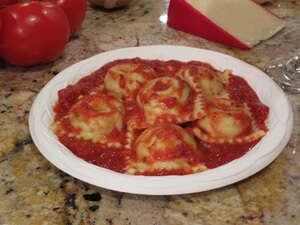 If you're looking for great gourmet Italian food catered at your event, you've come to the right place! Whether it's an intimate 20 person gathering, or a 200 person blowout, Saucy Joe's Italian Gourmet can cater to your specific needs. For our catering services, you'll see both our "basic everyday" food truck menu that includes daily options you might (or might not) find on one of our food trucks, as well as our basic catering menu. The catering menu includes a larger selection that is mostly for traditional catering with trays, whether the food is dropped off or if we stay on as a full-service buffet.
Our menus are very flexible. We can combine elements from both menus for your event. For example - you can add on a salad option with your Food Truck order. We can include a limited food menu with or without gelato from our Sugar Magnolias truck. We can include gelato as a dessert item with our Saucy Joe's truck. Our job is to serve you, and make it easy for you to create a very memorable food experience.
What kind of events do we cater? ALL KINDS!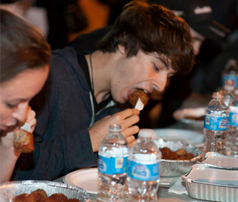 We're never limited by your location. Catering by the tray or catering by the truck, we're metro Detroit's favorite caterers and the premier Italian catering company.
We offer food truck catering, food truck service, special event catering, and standard catering. We can cater with a truck, full service without a truck, hybrid, or drop off. Of course, we want to make you happy, so be sure to ask if you don't see something you want. We'll be happy to create a custom menu item for you.
Some of our favorite catering events include:
Lunches
Holidays
Meetings
Weddings
Retirements
Graduations
Office Parties
Corporate Events
Sports Events
Anniversaries
House Parties
Sporting Events
Grand Openings
Showers
Company Picnics
Staff Appreciation
Customer Appreciation
And More!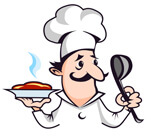 So what are you waiting for?
---
Customer Reviews:
"We found you at the Garage Sale in Royal Oak Parking Structure. Loved your Meat Balls and Sauce..it was Awesome so we purchased a Jar of your Lush sauce. We cannot wait to find your Truck again." Horace & Marion R.
"Met Joe in Royal Oak this weekend. Best meatballs ever! Went back three times and I can't wait to play around with the "Lush" sauce I bought. Keep up the great work!" Carleton K.